Getting A Dream Job Was Never So Easy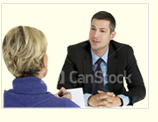 Peel Temp Services Inc. was established on May 6th, 1998.
Peel temp Services extensive customer portfolio includes a diverse range of client's encompassing Trucking/ transportation industry, Manufacturing, factories and small to large business. We are very proud of our client's retention and continue to work to maintain these relationships through ongoing communication to ensure a full understanding of any developments in their staffing requirements. Through our network of affiliates, Peel Temp Services Inc. has the capabilities to co-ordinate servicing special projects in a wider region when required by our clients. The same quality standards are met and guaranteed.